Beautify your Home for the Holidays with New Carpet or Flooring?

Wicall's Carpets & Flooring can have your home ready for friends and family as they join you for the holidays.
Wicall's Carpets & Flooring has the biggest selection of the highest quality carpets, Vinyl Planking, Hardwood and Area Rugs in Santa Clarita. All are at the most affordable prices! Get huge Saving Now on Vinyl Planking.
When it comes to finding just the right look in new Carpet, Hardwood Flooring, or area rugs in Santa Clarita, you will always find it at Wicall's. Lisa always keeps up with color trends and is happy to share her expertise and show you pictures of other homes to give some great ideas. You'll want your home to look it's best when friends and family visit.
In addition to Hardwood Flooring we also have an incredible selection of Vinyl Planking, Area Rugs and much more! Call or stop in to see our latest carpet clearance sales or schedule a complimentary in-home design consultation today!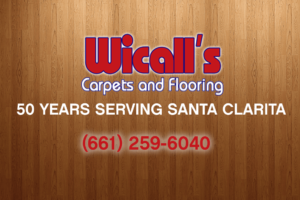 Wicall's Carpets & Flooring is the Best Choice Santa Clarita! Everyone Loves New Carpet and New Flooring!
Call 661-259-6040 for pricing.
Wicall's Carpet & Flooring, Serving Valencia, Newhall, Stevenson Ranch, Canyon Country, Saugus, Castaic, Santa Clarita Valley, in the SCV. Wicall's Carpets & Flooring since 1968
Wicall's Carpets & Flooring: 26635 Valley Center Dr | 661-259-6040 | www.wicallscarpets.com