Wicall's Carpets and Flooring is here to help you stay up to date on your flooring this fall. Did you know that fall is one of the best seasons for floor renovations? Bring beautiful autumn tones to your home this October at unbeatable prices! We carry the largest selection of carpet and flooring options in the Santa Clarita Valley.
Give your home's flooring a makeover this Fall with brand new inventory options to choose from in our store. Browse through our brand new flooring inventory! Choose from a large variety of name brand carpets, vinyl flooring, hardwood planking, laminate and so much more!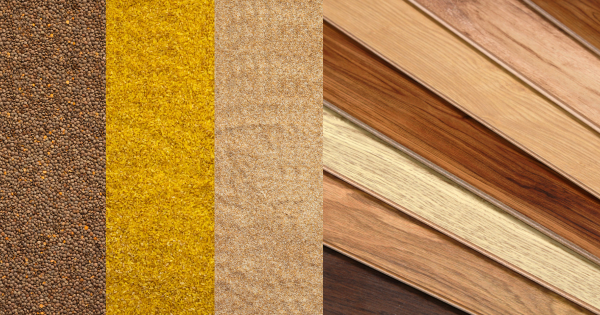 Free Gift with Purchase of 300 sq ft of Any Hardwood, Vinyl Planking or Laminate Flooring. Armstrong Alterna, Infinity and More!
Visit our showroom today or schedule a free in-home design consultation today with one of our professionals! Call Wicall's Carpets & Flooring today at 661-259-6040.
Wicall's is the most prominent flooring specialist in the Santa Clarita Valley. We will help you choose the ideal floor for your needs and budget. It brings us great joy to tell you about the many benefits and features of our products. Why, you may ask? It's because we want you to enjoy your newly installed floor for many years.
Statistically, carpet continues to be one of the most common flooring alternatives for many people for a number of reasons. The elegant appearance and appeal of the carpet can benefit almost any area. Currently, there are plenty of colors to choose from, you just need to choose the right one for you. It may be used as the background or as the focal point because of its eye-catching hues, designs, and textures. Consider the carpet to be the focal point of a room.
Whether you want the soft comfort of a beautiful carpet or the long-lasting quality of hardwood, we offer outstanding products with experienced advice. Our team of experienced specialists not only can help with the selection of the ideal flooring but also provides top-notch installation services, guaranteeing that every job runs smoothly. Wicall's Carpets shows devotion to excellence, design, and customer satisfaction, which makes it an ideal option for people wishing to upgrade their homes with superior flooring solutions.
Serving Valencia, Newhall, Stevenson Ranch, Canyon Country, Saugus, Castaic, Santa Clarita Valley, in the SCV. Wicall's Carpets & Flooring since 1968. We're honored to have served the community of Santa Clarita for last 55 years.
Proud member of SCVPROMOS.com (a HotSpot Local program). Free Area Rug with Purchase of 300 sq ft of Any Flooring.